CBD Oil Can Help Create Calm In Today's World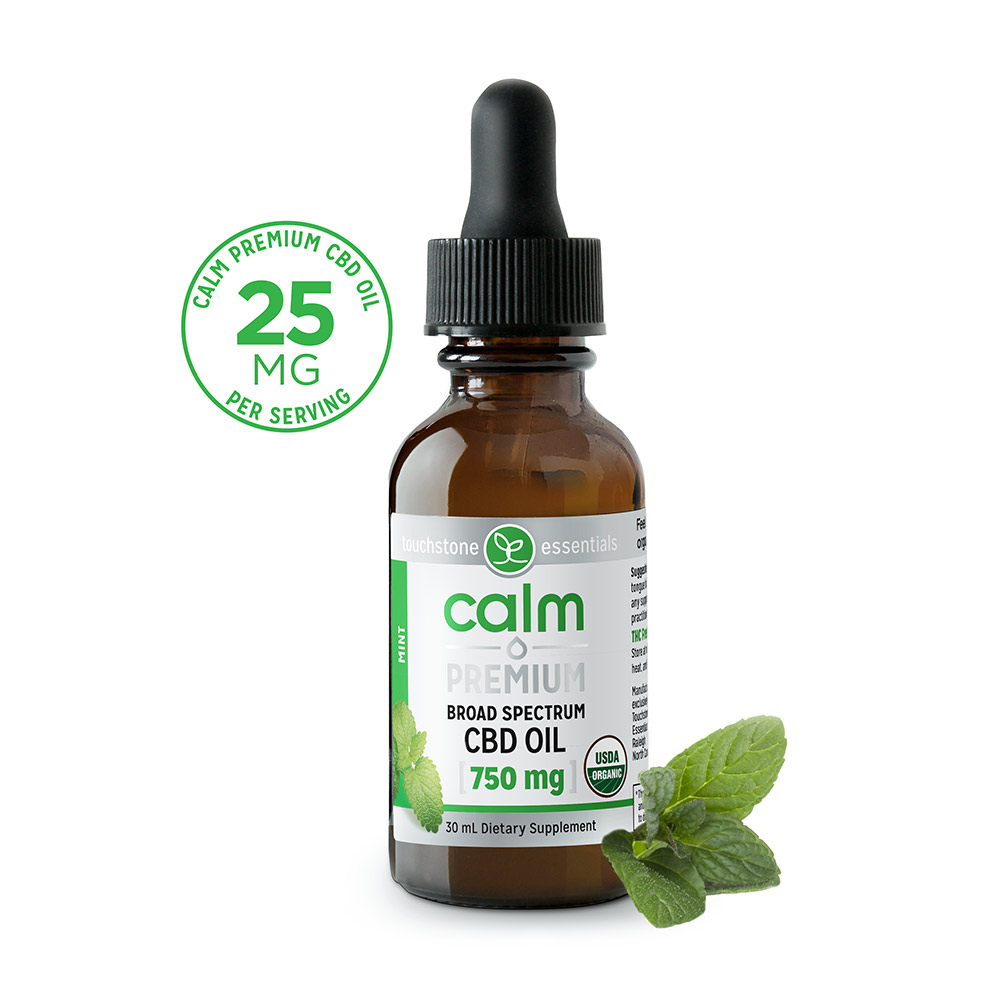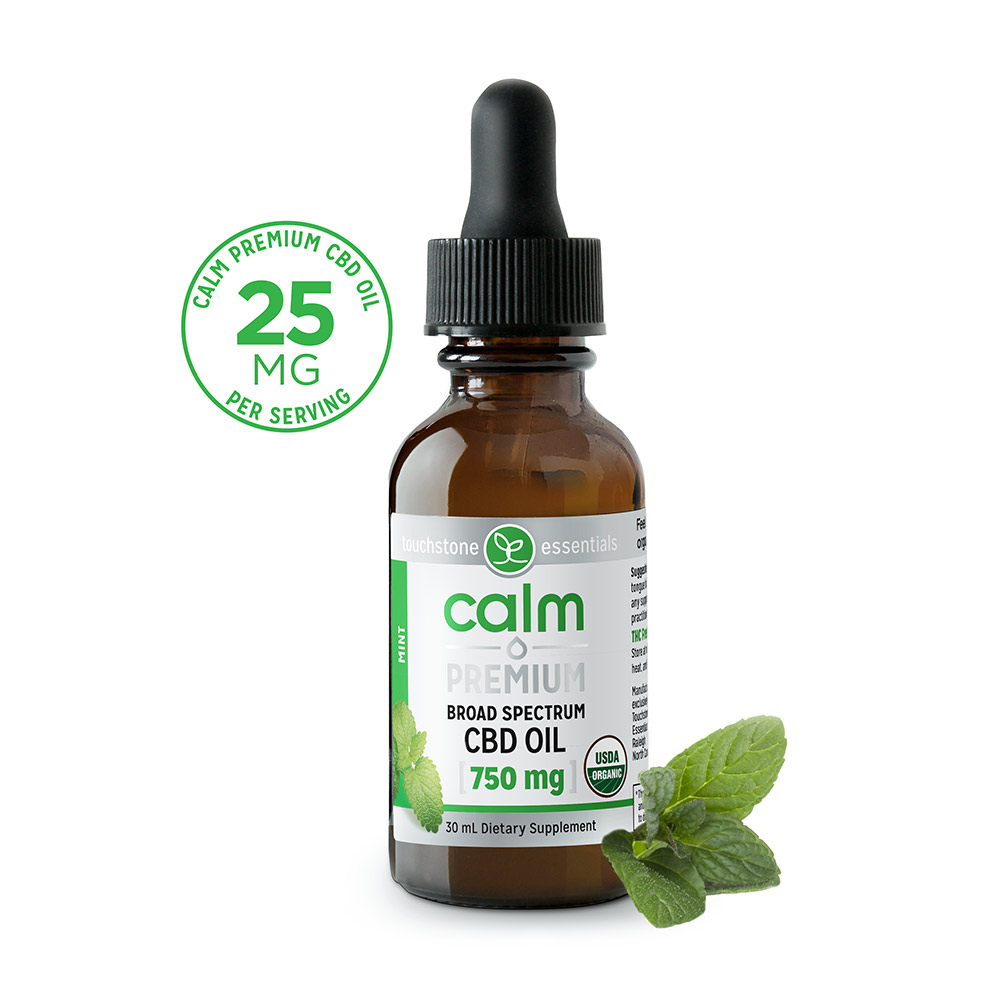 CBD Oil Can Help Create Calm In Today's World
Cannabinoids, including cannabidiol (CBD), found in hemp are gaining recognition and renown from health experts and everyday people for a wide-range of benefits, from easing stress, to relieving discomfort, to calming the body and mind.
Not to be confused with its botanical cousin marijuana, cannabidiol or CBD is extracted from the hemp plant. While hemp and marijuana share many of the same beneficial compounds—cannabinoids, terpenes, and antioxidant flavonoids—there is one important difference. Hemp has only trace amounts of THC, the psychoactive compound found in high amounts in marijuana, so there is no "high" when taking CBD from hemp, just health benefits.
Touchstone Essentials takes an extra step. Using advanced chromatography, Calm Premium CBD Oil is free of THC, while retaining the broad spectrum of cannabinoids, terpenes and flavonoids that create an entourage effect and may support full-body health. Calm CBD Oil comes from premium non-GMO strains of hemp, organically grown in the USA and is 100% natural, with a refreshing mint taste.
Imagine what your life would be like if you slept better, experienced less stress, and minor aches and discomfort were a thing of the past. Give yourself a fighting chance against the everyday stress and hardship of today's busy lifestyle with premium broad spectrum CBD oil.
The Good Inside Calm CBD Oil
While industrial hemp was used for rope and fabric, today's premium non-GMO strains are cultivated for optimal nutritional benefit. Working with organic farmers and scientists, Calm Premium CBD Oil has been developed for maximum effectiveness, in a 100% natural, broad spectrum formula.
Recommend

0

recommendations
Published in Freedom