I was booted off of Facebook and Twitter – More Will Fall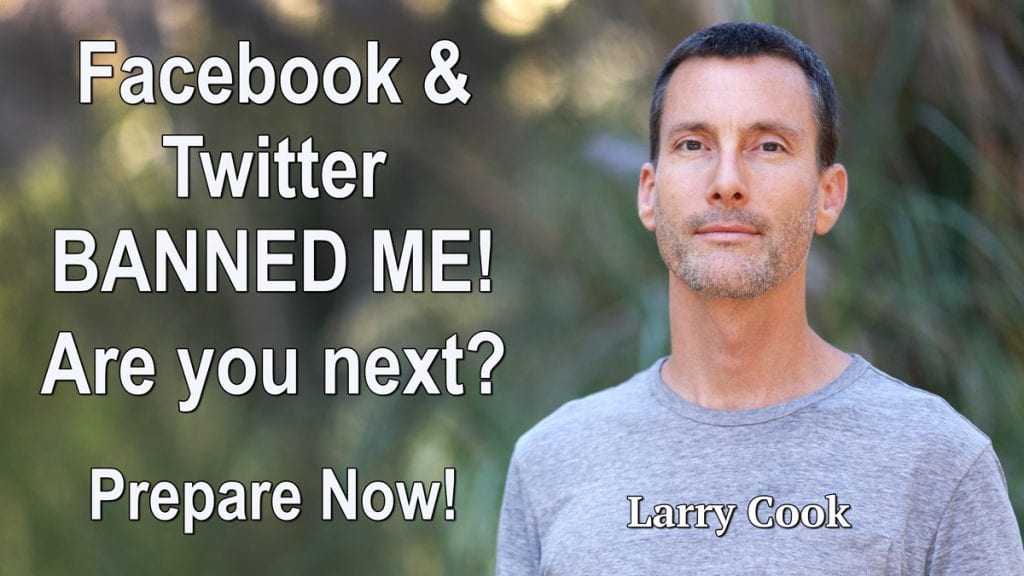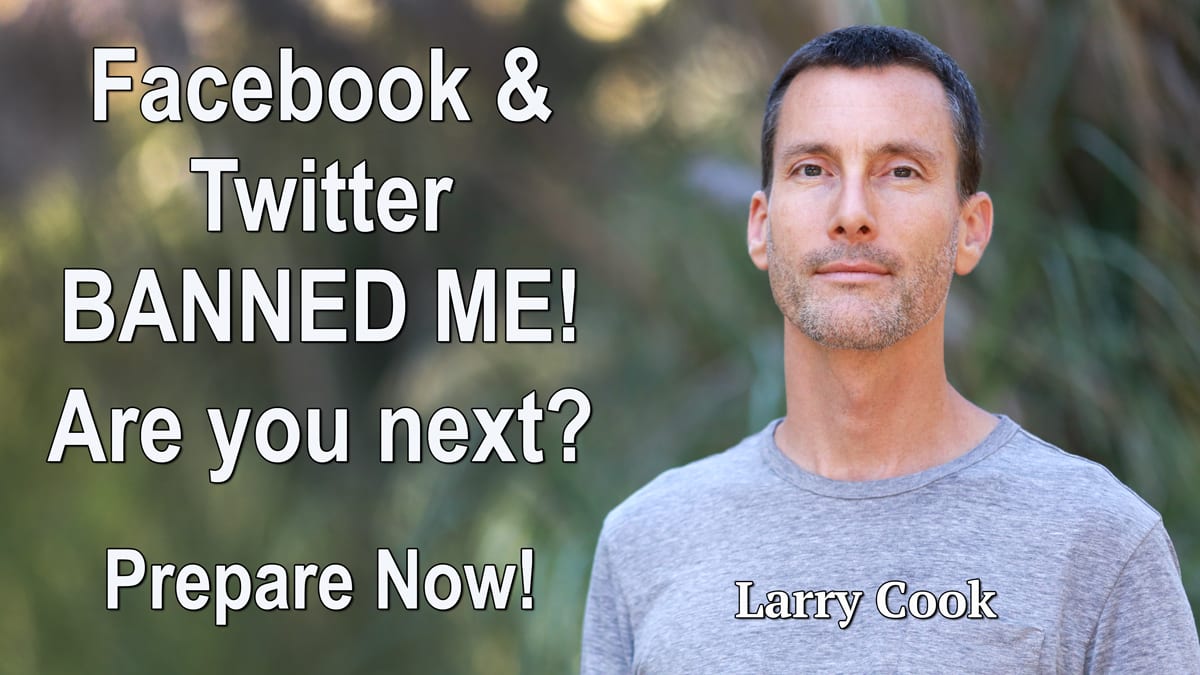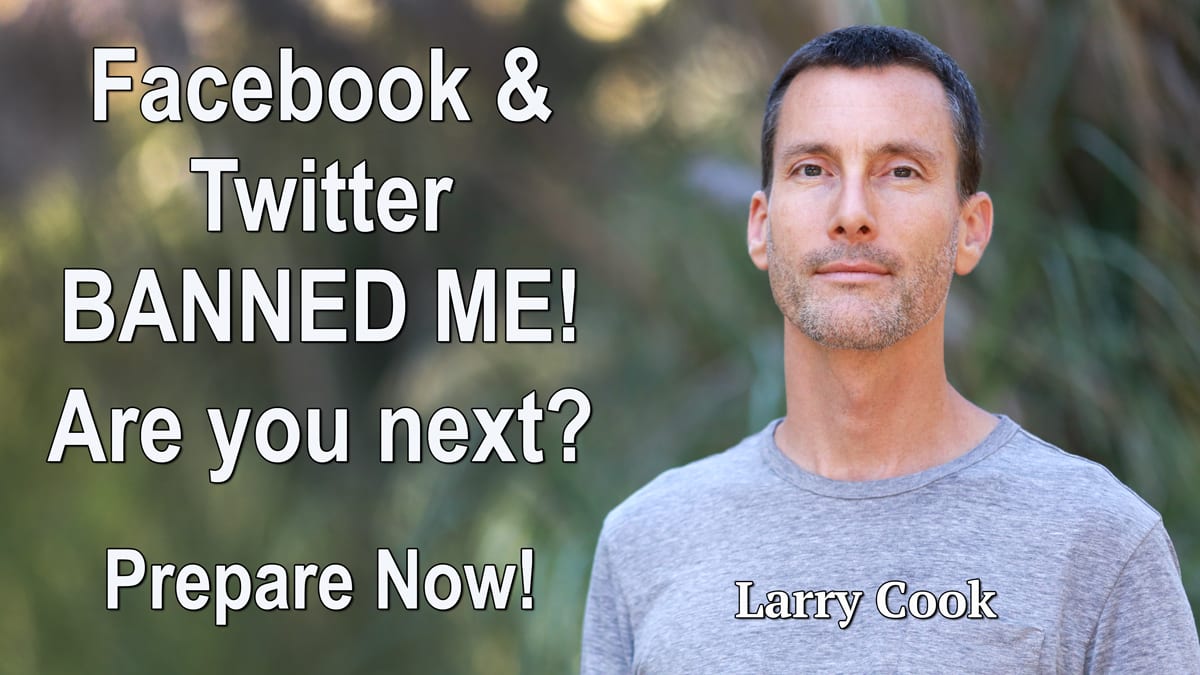 If you have not yet heard, I was booted off of Facebook and Twitter a couple weeks ago. I expected this, though, still, I am not happy about it.
Facebook deleted my personal account that had 5,000 friends and over 50,000 followers, deleted my Stop Mandatory Vaccination Page with over 167,000 followers, deleted two other personal accounts who had been helping me with my Page, and then Twitter deleted me 2 hours later (coordinated). Two days after that, Facebook shut down my Stop Mandatory Vaccination Group with over 201,000 members, and shut down two more personal accounts of Admins who were helping me. So, my personal account and 4 other personal accounts got shut down – Facebook is ruthless.
Keep in mind, fake news media has published hundreds of hit pieces against me, my Page and my Group for over two years now. This was always their goal – get me shut down – and it finally worked.
Of course, Facebook wouldn't tell me why they shut me down permanently – I had to turn to fake news to find out:
https://www.newsweek.com/facebook-bans-anti-vaccine-group-violating-qanon-rules-1548408
However, let it be known that Facebook has stated that they will NOT shut down accounts, pages or groups where people simply discuss Qanon (like I was doing); rather, their Facebook policy has been anyone who "represents" Qanon. For example, a page or group called: Qanon – the great awakening – that would be ripe for shut down. So, Facebook actually violated their own policy in taking down my personal account, Page and Group since I have never represented Qanon. Let this be fair warning that if you even mention Qanon you could have your account permanently deleted – that's how badly they must control the narrative. Imagine, truth so damaging that the only way to control it is to obliterate everyone talking about it. Sure, this is better than assassination, but let's not kid ourselves: that's probably on the table as well.
One of the reasons I am posting this story is I want you to know about the latest hit piece on me (and others, including Del Bigtree) by Brandy Zadrozny of NBC News who has written dozens of hit pieces on me and the entire medical freedom activist community (must read):
https://www.nbcnews.com/tech/tech-news/covid-19-vaccines-face-varied-powerful-misinformation-movement-online-n1249378
You will find that now that they have succeeded in taking me down, they are going after everyone else. I was the Crown Jewel to shut down. Now that they have succeeded, all other Groups and Pages that discuss medical freedom are in the cross hairs. I am giving you fair warning on their plans.
Anyone and everyone who discusses medical freedom or vaccines on Facebook ought to be *aggressively* building audiences on other platforms and *especially* collecting email addresses. I have been very aggressive over the last 9 months because I knew this was coming.
If you have a website, I highly suggest putting a pop-up for email collection on the website – the email list is critical for staying in touch with your audience after being booted off of Facebook (and Twitter).
Over the summer I read a whistleblower state that Google and the major social media plan to shut down ALL anti-vax pages, groups and accounts once the COVID vaccine comes out. RIGHT NOW is the time to build audiences everywhere else. No one should think their Page, Group or personal account is "safe" on Facebook. The Qanon excuse given to shut me down was just that – an excuse – they will come after everyone else in due time.
Build now. While you can.
Larry Cook
I'm on Parler: @larrydcook
Recommend

0

recommendations
Published in Censorship