The PCR COVID Test Is Fraught With Error, Abuse and Inaccuracy!!! REJECT IT!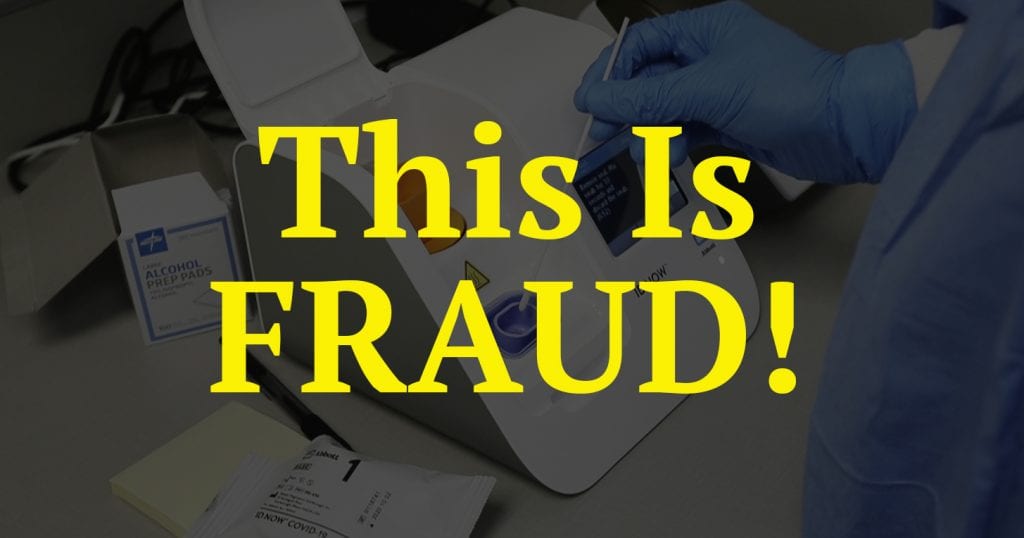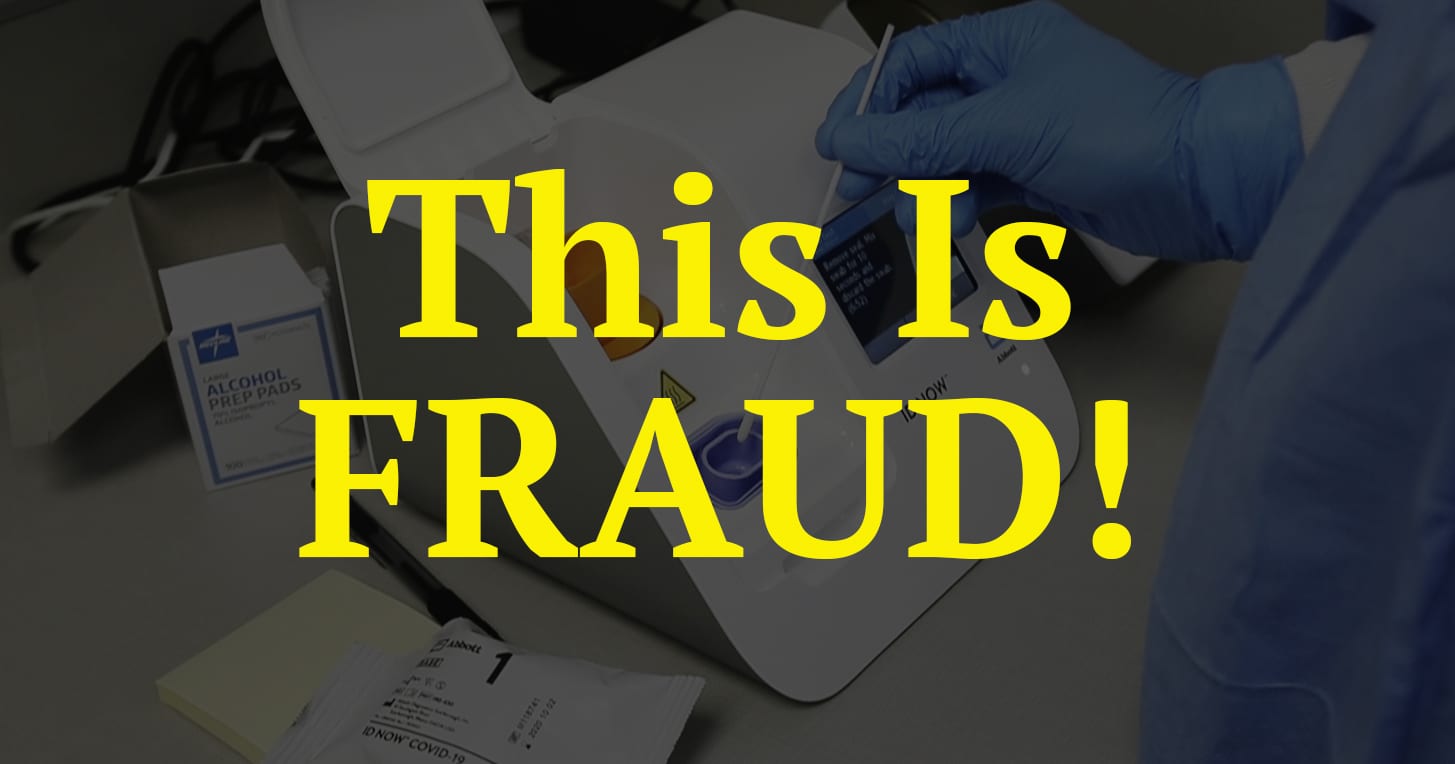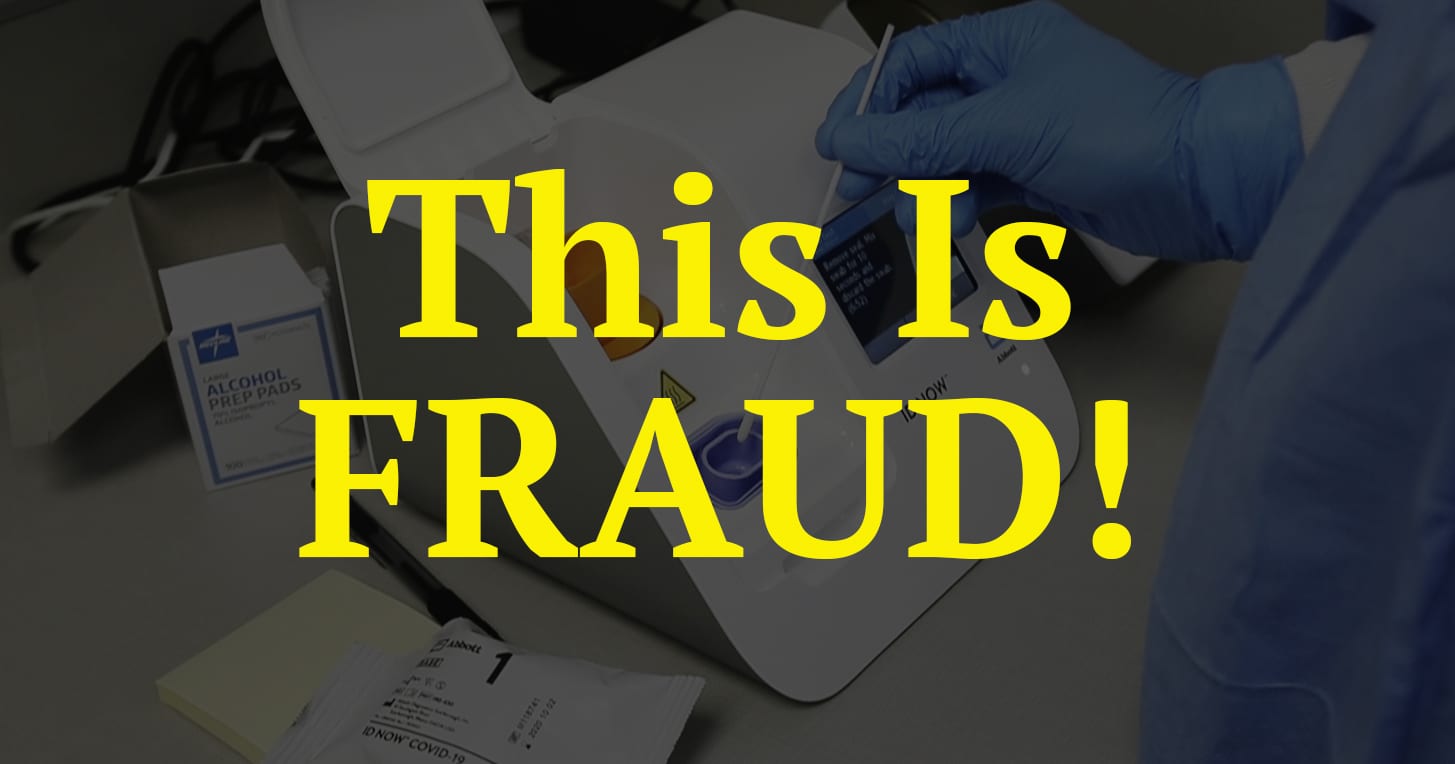 What's Wrong with PCR COVID-19 Testing? LOTS!!!
1. Do You Know what the PCR test is?
The PCR test is the main test being used to detect the SARS-COV2 virus, & diagnose COVID-19.
PCR stands for a polymerase chain reaction.
In the case of the SARS-COV2 virus, the PCR test serves to amplify fragments of viral DNA for easier detection.
The steps are:

Swab people at testing sites for the SARS-COV2 virus
Test the samples in the labs on PCR machines
Implement a PCR protocol to amplify a piece of the SARS-COV2 viral genetic material
Look for a fluorescent 'signal' that the machines can read as a positive signal for the detection of SARS-COV2 viral genetic material
Run the samples through "cycles"—each cycle grows the positive 'signal'
Identify a positive result when enough of a 'signal' is detected after cycling.
The number of cycles used is critical—using too high of a number of cycles may lead to false-positive test results.
"What does CT Value Signify?"  https://bit.ly/38m3kyJ
IAEA – "How is the COVID-19 Virus Detected using Real-Time PCR?" http://bit.ly/3h6Up86
2. Do You Know that a positive test result doesn't mean you are infected?
PCR tests have a high false positive rate when used with a high cycle threshold.
PCR testing cannot distinguish between the identification of genetic material from a "live" SARS-COV2 virus vs. the genetic material from a dead (noninfectious) virus
A positive SARS-COV2 PCR test result cannot be used to measure the 'viral load' in the body.
A positive SARS-COV2 PCR test also cannot be used to explain whether a sufficient "viral load" is present for the virus to be transmitted from one person to the other.
PCR testing cannot be used to definitively identify whether the SARS-COV2 virus, or other viruses and bacteria, is the cause for a person's symptoms.
Dr. Mercola – "COVID-19 Testing Scandal Deepens" http://bit.ly/34A1rNL
"Review report Corman-Drosten et al. Eurosurveillance 2020" http://bit.ly/3h8EZAq
NYT: "Your Coronavirus Test Is Positive. Maybe It Shouldn't Be"  http://nyti.ms/37BdzQs
GreenMedInfo: "PCR Does Not Detect SARS-CoV-2"  http://bit.ly/3h8lIPA
3. Do You Know the World Health Organization and Dr. Fauci have stated concerns that PCR testing can lead to too many false positives?
WHO officials admit the use of the PCR test produces a high percentage of "false positive results," if too high a cycle count is used.
Dr. Anthony Fauci admitted that a cycle threshold over 35 will detect "dead nucleotides." In other words, the use of a cycle threshold over 35 is less likely to reveal a true positive result for the detection of the presence of the SARS-COV2 virus.
When Labs misuse the Cycle Threshold (CT), or don't reveal that the cycle threshold they are using is above 35, they are essentially identifying close to 100% false positive results in those that do not have the virus.
Off-guardian: "WHO admits PCR tests create false positives" – http://bit.ly/38nIDCD
WHO: "WHO Information Notice for IVD Users" – http://bit.ly/2LRTuNj
PJ Media: "What Happened to Dr. Fauci's Earlier Concerns About COVID Test Sensitivity?" – http://bit.ly/37Cj7tU
4. Do You Know the PCR test 'Cycle Threshold' can be abused?
There has been a lack of transparency regarding the number of PCR cycles used.
Florida became the first state to reveal its PCR test cycle data.
California Labs use a cycle threshold(CT) of up to 45 cycles. This is clearly too high, and identifies mostly false cases of SARS-COV2 infections.
The FDA and CDC recommended running PCR tests up to a CT of 40.
Any cycles above a 35 Cycle Threshold will produce high false positive rates.
NYT reports: "Most [Covid PCR] tests set the limit at 40, a few at 37."
This abuse of testing via the use of too high PCR cycles has led to the establishment of a "CASEdemic," instead of a true pandemic.
Authorities justify the need for pandemic responses based on the reporting of increasing numbers of "cases," regardless of whether the 'cases' include people who are sick with SARS-COV2 viral symptoms.
Authorities do not justify the need for a pandemic response based on the true numbers of "deaths" of people who actually have SARS-COV2 viral symptoms.
Zero Hedge: "For The First Time, A US State Will Require Disclosure Of PCR 'Cycle Threshold' Data In COVID Tests" – http://bit.ly/3mCDDix
Florida Health Dept: "Mandatory Reporting of COVID-19 Laboratory Test Results: Reporting of Cycle Threshold Values" – https://bit.ly/3nF3fwv
FDA: "CDC 2019-Novel Coronavirus (2019-nCoV) Real-Time RT-PCR Diagnostic Panel – https://bit.ly/33oQzT6
5. Do You Know PCR inventor Kary Mullis warned against misuse of the PCR test?
The late Kary Mullis, Nobel prize winner, stated the following about the PCR test he created:

"I don't think you can misuse PCR. [It is] the results; the interpretation of it. If they can find this virus in you at all—and with PCR, if you do it well, you can find almost anything in anybody."
"If you can amplify one single molecule up to something you can really measure, which PCR can do, then there are just very few molecules that you don't have at least one single one of in your body."
"If you have to go more than 40 cycles to amplify a single-copy gene, there is something seriously wrong with your PCR."
Off-guardian: "PCR Inventor: "It doesn't tell you that you are sick" – http://bit.ly/3rgwtE7
Off-guardian: "WHO admits PCR tests create false positives" – http://bit.ly/38nIDCD
6. Do You Know labs tested goats & fruits positive?
In Zimbabwe, the prime minister took PCR swab tests from goats and a fruit.
After sending them to a lab, both PCR tests came back testing positive for the SARS-COV2 virus.
These are clearly wrongful false positives, and help to expose lab corruption and the seeming creation of a CASEdemic.
MSN News: "COVID-19: Pawpaw and goat test positive for virus" – http://bit.ly/2Pkq8G7
Zimbabwe: "Fake Covid-19 test certificate scam exposed" – http://bit.ly/3riR36U
7. Do You Know the Rapid Antigen Test can more "rapidly generate" false positives?
The FDA-approved Rapid Antigen test is a newer SARS-COV2 virus detection test
It can give results in a few minutes, but has the risk of generating high false positive rates.
The FDA warned clinicians and healthcare providers of the risk of false positives if they used the Rapid Antigen Test.
The reporting of 50 false positives, using the Rapid Antigen Test, caused a COVID-19 outbreak scare at Concordia University.
The Rapid Antigen Test even produced false positive results when tested on foods like Coca Cola and applesauce.
Reuters: "U.S. FDA warns about false positive results from COVID-19 antigen tests" – http://reut.rs/2KioPsm
NY Post: "University COVID 'outbreak' due to more than 50 false positive test results" – http://bit.ly/38hkjly
Citizen Free Press: "Coca Cola tests positive for Covid" – http://bit.ly/37CZXEn
8. Do You Know that Elon Musk called Covid testing "extremely bogus?"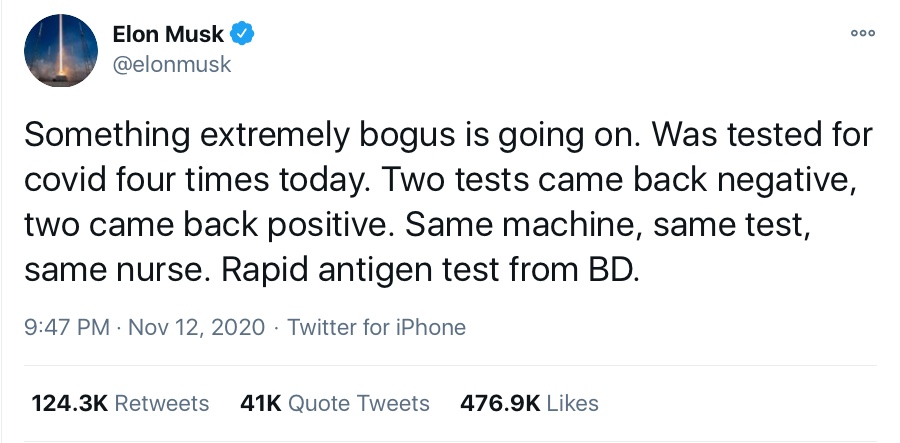 On Nov. 12, Elon Musk tweeted:

"Something extremely bogus is going on. Was tested for Covid four times today. Two tests came back negative, two came back positive. Same machine, same test, same nurse. Rapid antigen test from BD."

More evidence that shows that SARS-COV2 viral testing is leading to the identification, and reporting, of too many false positives. 
InsideEVs: "Elon Musk Says On Twitter He Tested Positive For COVID-19" – http://bit.ly/3pbCpwf
9. Do You Know that PCR Tests are the justification for the lockdowns?
The reporting of positive cases, even if the cases are in people who have no symptoms of a SARS-COV2 infection, and even if the cycle thresholds being used in these cases is above 35, is being used to scare and manipulate the public into the need for mask mandates, lockdowns, and COVID-19 vaccines.
Widespread PCR testing has led to the reporting of inflated cases, on which the media continue to report.
PCR tests should be used in tandem with doctor validation of patients who have actual symptoms of a SARS-COV2 viral infection yet, this practice is not being done!
According to former Pfizer chief scientist Dr. Michael Yeadon, the actual pandemic ended in the west last April, and PCR testing perpetuates harmful lockdowns.
Corman-Drosten Review: "The consequences of false positives" – http://bit.ly/37AHcRU
MAMM: "Perpetual Lockdowns – The New Normal?" – http://bit.ly/3asxZNz
Lifesite News: "Former Pfizer VP: 'No need for vaccines,' 'the pandemic is effectively over' – http://bit.ly/34xHOWE
---
ALSO…
Do You Know the CDC is misclassifying deaths as COVID, thereby artificially inflating the death numbers?
From 2014-2019, the CDC fraudulently combined deaths from influenza, non-influenza respiratory viruses, bacterial pneumonia and other pneumonia into one bucket category called "influenza disease". This tactic, essentially, inflates the true number of people who die from just influenza virus, each year.
There are only about 5,000 deaths from influenza virus infections per year
The CDC took the data fraud to a new level when it combined Pneumonia + Influenza + Coronavirus (PIC) under the COVID "umbrella" in order to create the illusion of an ongoing pandemic. This tactic, again, essentially inflates the true number of people who are dying from SARS-COV2 viral infection.
The CDC stopped counting influenza statistics this winter, making it appear as if the seasonal influenza viruses are no longer infecting people.
Johns Hopkins analysis revealed irregularities in the death data that suggested heart attack deaths were being reclassified as Covid deaths.
According to CDC data, only 6% of recorded COVID-19 deaths were solely due to COVID-19; the rest had additional pre-existing conditions.
Dr. James Lyons-Weiler: "Censored: Is CDC Borrowing Pneumonia Deaths 'From Flu" for Covid-19?"- http://bit.ly/2KEg7nX
CDC Covid View – http://bit.ly/37By53j
Dr. James Lyons-Weiler: "Why is CDC Scaring Us to Death?" http://bit.ly/34xkk3I
Science, Public Health Policy & the Law: https://bit.ly/3pnQneP
John Hopkins University: "Covid-19 Deaths: A Look at U.S. Data" https://bit.ly/3aJkitR
CDC National Center for Health Statistics: "Weekly Updates by Select Demographic and Geographic Characteristics" http://bit.ly/3p7a7my
---
PLEASE SHARE!!!
---
Recommend

0

recommendations
Published in COVID-19 Testing, PCR COVID Testing